California Shower Door provides state-of-the-art product offerings in tub and shower enclosures, interior and exterior glass railing systems, painted glass back splashes, mirrors, countertops, and much more. Below are only some of the options we provide, but keep in mind, we specialize in the most custom of units, so do not hesitate to contact us if you have a design you don't see here!
Frame-less enclosures
3/8" and 1/2" Glass is standard.

Can be made in many types of glass options (Clear, Low-iron Starphire, Showerguard, Rain, Grey, etc).

Everything is cut to size and custom to make sure it fits your opening to your liking.

Plenty of hardware options to match your bathroom to the smallest detail possible.

Provides an elegant look to any shower, room, or tub.

We also provide frame-less sliders, fixed panels, bath screens, room partitions, wine rooms, etc!
Semi-Framed Enclosures
Available in 3/16", 1/4", and 3/8" (sliders only) glass.

Utilizes metal framing around the opening to maximize water retention.

Available in standard Clear glass, but also Obscure, Rain, Narrow Reed, and various other types which can be seen here.

Euro Style semi-framed units use through-glass hardware which gives a look of elegance to our economic and efficient line of enclosures.

Available in standard sizing but can be made entirely custom.

Reliable and easy to clean.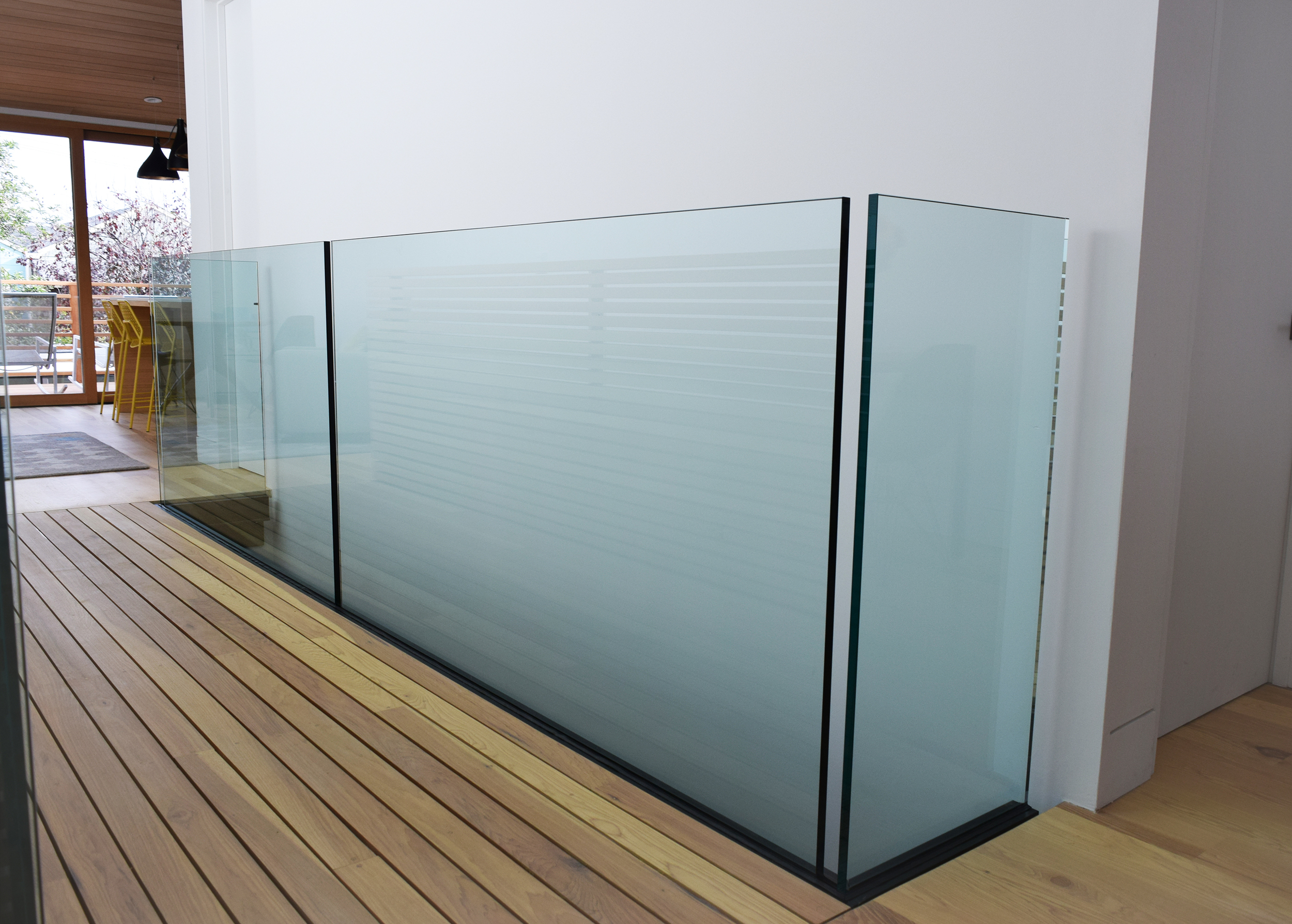 Railings and Guardrails
Available in 3/8", 1/2", and 3/4" glass.

Almost any type of glass can be used, including laminated glass and bent glass, which can be seen here.

Base shoe, stand offs, recessed hardware, clips, posts, etc., can be used to install glass railings.

Handrails can be installed through glass, along with any other hardware needed to go through the glass.

Interior or exterior, we can do it!
Mirrors
Available in 1/8", 3/16", and 1/4" thicknesses.

Standard mirrors are most common, but we also offer Starphire mirrors, colored mirrors (bronze, blue, etc), Antique mirrors, and more!

Can be cut to match any opening, whether it be a wall, pocket opening, or specific design.

Mirrors can be floated off of any surface to accommodate LED lighting.

We can blast lines to provide lighting behind and through mirror.
We also do...
Painted Glass Back Splashes | Counter Tops | Table Tops | Room/Office Partitions | Store Fronts | Sneeze Guards | Interior Lites | Wine Room Enclosures | Glass Walls
These are only some examples of what we do. For any inquiries, quotes, free on-site estimate requests, or questions, do not hesitate to contact us!